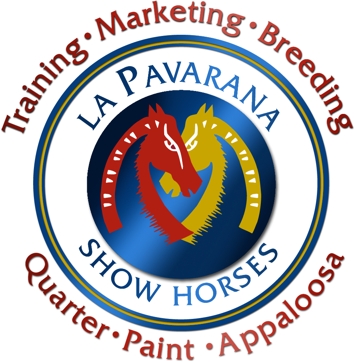 La Pavarana Show Horses Inch.
9478 Oak Creek Drive
Pilot Point 76258 Texas • USA
Nursery
In this section, only available during the first months of the year, you will find photos of the new weanling foals. Most of them will be on sale, so do not hesitate to contact us for more info, or visit our ranch to see the champions of the future, as well as our mares, the keystone of our breeding program.
Fillies